Roche's Cancer Immunotherapy Atezolizumab gains FDA Priority Review for Advanced Bladder Cancer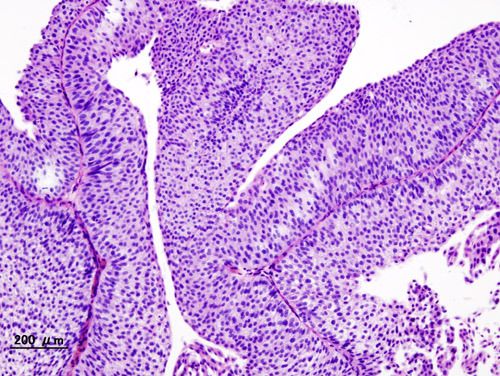 Roche Group announced today that the FDA has accepted the company's Biologics License Application (BLA) and granted Priority Review for atezolizumab for the treatment of people with locally advanced or metastatic urothelial carcinoma (mUC) who had disease progression during or following platinum-based chemotherapy in the metastatic setting, or whose disease worsened within 12 months of receiving platinum-based chemotherapy before surgery (neoadjuvant) or after surgery (adjuvant). Urothelial carcinoma accounts for 90 percent of all bladder cancers and can also be found in the renal pelvis, ureter and urethra.
"Atezolizumab was granted Priority Review designation based on results of the IMvigor 210 study, which showed the medicine shrank tumors in a type of advanced bladder cancer, and the majority responding to treatment continued to respond after nearly a year of follow up," stated Sandra Horning, M.D., Chief Medical Officer and Head of Global Product Development. "The treatment options available for advanced bladder cancer are very limited, and we are committed to working with the FDA to bring the first anti-PDL1 cancer immunotherapy to people with this disease as quickly as possible."
A Priority Review designation is granted to medicines that the FDA has deemed to potentially provide significant improvements in the safety and effectiveness of the treatment, prevention or diagnosis of a serious disease. Atezolizumab was originally granted Breakthrough Therapy Designation by the FDA in May 2014 for the treatment of people whose metastatic bladder cancer expresses the protein PD-L1 (programmed death ligand-1). Breakthrough Therapy Designation is designed to expedite the development and review of medicines intended to treat serious or life-threatening diseases and to help ensure that people have access to them through FDA approval as soon as possible. The BLA submission for atezolizumab is based on results of the IMvigor 210 Phase II study, and the FDA will make a decision on approval by Sept. 12, 2016. Atezolizumab is also being studied in a number of other cancers.
It is estimated that over 76,000 people in America alone will be diagnosed with bladder cancer in 2016, and about 11 percent of new diagnoses are made when bladder cancer is in advanced stages. There is a dramatic difference in survival rates between early and advanced bladder cancer. The ACS estimates that approximately 96 percent of people will live five or more years when diagnosed with the earliest stage of the disease, compared to 39 percent when diagnosed in advanced stages (stage III-IV) of the disease. Men are about three to four times more likely to get bladder cancer during their lifetime than women.
For more than 50 years, Roche has been developing medicines with the goal to redefine treatment in oncology. Today, we're investing more than ever in our effort to bring innovative treatment options that help a person's own immune system fight cancer.