NICE Publishes New Myeloma Guidance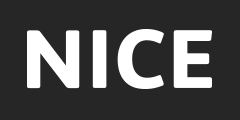 The best way to diagnose, treat and monitor multiple myeloma – a type of blood cancer – has been set out in guidance published today by the National Institute for Health and Care Excellence (NICE).
Myeloma is a relatively rare form of cancer- the 17th most common form of the disease in the UK, with 4,800 people diagnosed each year. The condition is a cancer of plasma cells found in bone marrow which causes antibodies created by the cells to stop functioning correctly, making the patient more susceptible to infections are less equipped to fight them. Other symptoms include pain, bone disease, kidney damage, anaemia and fatigue.
While there is currently no cure for myeloma, there are treatments that can reduce the number of myeloma cells in the body, alleviate symptoms and improve quality and length of life.
NICE recently approved Novartis' Farydak (panobinostat), having last year rejected Celgene's Abraxane due to cost concerns. Other recent developments in myeloma treatment include the EMA recommending BMS/AbbVie's Empliciti (lenalidomide) for approval; and MSD reporting positive data from Keytruda in treating the disease. The company recently began two Phase III trials of the drug in this indication.
NICE's recommendations in the new guideline include:
Communication and support: Offer prompt psychological assessment and support to people with myeloma at diagnosis and, when appropriate, at the beginning and end of each treatment, whenever the disease progresses and worsens despite treatment and when people start to require end of life care.
Laboratory investigations to provide prognostic information: Use the same sample for all diagnostic and prognostic tests on bone marrow, so people only have to have one bone marrow aspirate and trephine biopsy.
Imaging for people with suspected myeloma: Offer imaging to all people with a plasma cell disorder suspected to be myeloma. Doctors should consider whole-body MRI as the first imaging procedure.
Service organisation: Each hospital treating people with myeloma should provide regional access through its network to facilities for intensive inpatient chemotherapy or transplantation, renal support, spinal disease management, specialised pain management, therapeutic apheresis, radiotherapy, restorative dentistry and oral surgery, and clinical trials, in particular early phase trials.
Managing relapsed myeloma: Offer a second autologous stem cell transplant to people with relapsed myeloma who are suitable and who have completed re-induction therapy without disease progression and had a response duration of more than 24 months after their first transplant. A second autologous stem cell transplant should be also considered in people who have had a response duration of between 12 and 24 months after their first transplant.
 Professor Mark Baker, clinical practice director for NICE, said: "Although there is no cure for myeloma, several novel drug treatments have been licensed in the past 10 years that have led to substantial improvements in the quality and length of time it is possible to live with the disease. However, there is still variation across the country in terms of providing a coherent and consistent approach to the management of myeloma.
"Myeloma is also a difficult condition to diagnose because many of the symptoms are non-specific. Our guideline sets out best practice care to ensure people live as normal a life as possible for as long as possible."