NICE Publish New Guidance for Treating Multimorbidities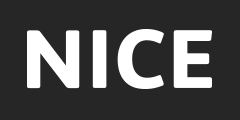 Cost regulators for the NHS in England and Wales have published new draft guidelines to help streamline the treatment of multimorbidities.
The action comes as the number of people with three or more long-term health conditions is set to rise from 1.9 million in 2008 to 2.9 million in 2018, with an average health and social care cost of around £7,700 per person.
Nice warns the increase in the number of people afflicted, coupled with caring for an ageing population, could require £5 billion in additional expenditure by 2018.
As the Institute points out, the care of patients with multiple long-term conditions is extremely complex, and can involve various factions of the health service.
"Care for people with multiple conditions is often complicated. This is because the conditions themselves and their treatments interact in complex ways, and care can be fragmented across many different specialists and services," said Bruce Guthrie, Professor of Primary Care Medicine at the University of Dundee and chair of the group that developed the draft guideline.
"General practice and other generalist services, like care of the elderly, have a crucial role in co-ordinating care through a person-centred rather than disease-focused perspective. The new draft guideline emphasises the importance of this perspective."
Reducing treatment burden
To help reduce treatment burden and minimise unwanted side effects from taking multiple medicines, NICE has also recommended that clinicians:
Stop treatment if it is considered to be of limited benefit
Identify medicines with a higher risk of unwanted side effects
Offer alternative treatment (non-pharmacological) if appropriate
Consider making alternative arrangements to make the best use of appointments a person has to attend
"Supporting people with multimorbidity represents one of the biggest clinical challenges of the day. This draft guideline is designed to help health-care professionals, especially GPs and acute physicians, to make complex decisions more simple and to offer the best advice on maintaining people's health and wellbeing," noted Mark Baker, Director of Clinical Practice at NICE.